A new project planned on Woodall Rodgers Freeway will be the tallest office building in Dallas' Uptown district.

Dallas developer KDC is teaming up with investor Miyama USA Texas to build the 30-story tower overlooking Klyde Warren Park at Harwood Street.

The high-rise is the first phase of a half-block redevelopment along the north side of the park. It will be built on the site of a former motor bank.

Miyama also owns the five-story office building at 1909 Woodall Rodgers that will be used for a second phase of the development.

"The first phase is roughly 450,000 square feet of office space," said KDC president Toby Grove. "This site is at the front door to Klyde Warren Park."

KDC hired New York-based architect Kohn Pedersen Fox Associates to design the project, working with Dallas-based Corgan.

Kohn Pedersen Fox was one of the architects for the $25 billion Hudson Yards mixed-use project in Manhattan. And the firm designed the Federal Reserve Bank of Dallas at Woodall Rodgers and Pearl Street.

"We recognize this site is in a very special location," said Sawako Miyama, president of Miyama USA Texas. "Our priority is creating a unique design that is worthy of facing the Klyde Warren Park."

KDC's planned tower has landscaped upper-floor terraces and a wall of greenery facing the park.

"We are already talking with some corporate clients for some or all this building," Grove said. "We have to get through all our planning and design and hope to break ground late this year."

The second phase of the development will increase the project to a total of 900,000 square feet. The first phase will take from 24 to 28 months to build, Grove said.

The ground floor of the first building will include retail space for a restaurant or grocer. The project will include parking for almost 1,000 cars.

The newest office buildings in the Uptown area have outperformed expectations, attracting a variety of tenants at some of the highest rents ever paid in Dallas.

"Almost all of the office buildings in that area are full — partly because of the proximity to Klyde Warren Park," said KDC executive vice president Walt Mountford.

KDC's partner in the project, Miyama, has owned the Woodall Rodgers property for more than a decade.

"Dynamic architecture has been a driving force in our planning for the future of this location," said Takeharu Miyama, chairman and CEO of Miyama USA Texas. "We wanted to create a memorable building that adds to the Dallas skyline while also incorporating green elements.

"We were extremely selective in choosing a development partner," he said. "KDC has a stellar track record of working with some of the most impressive companies in the world."

The Uptown Dallas building is KDC's third office project in the works in central Dallas.

Just east of downtown in Deep Ellum, KDC and partner Westdale just began construction on a 23-story office building that will house thousands of Uber workers.

And on McKinney Avenue in Uptown, KDC will break ground soon on a high-rise that will include offices, a Central Market grocery store and additional retail.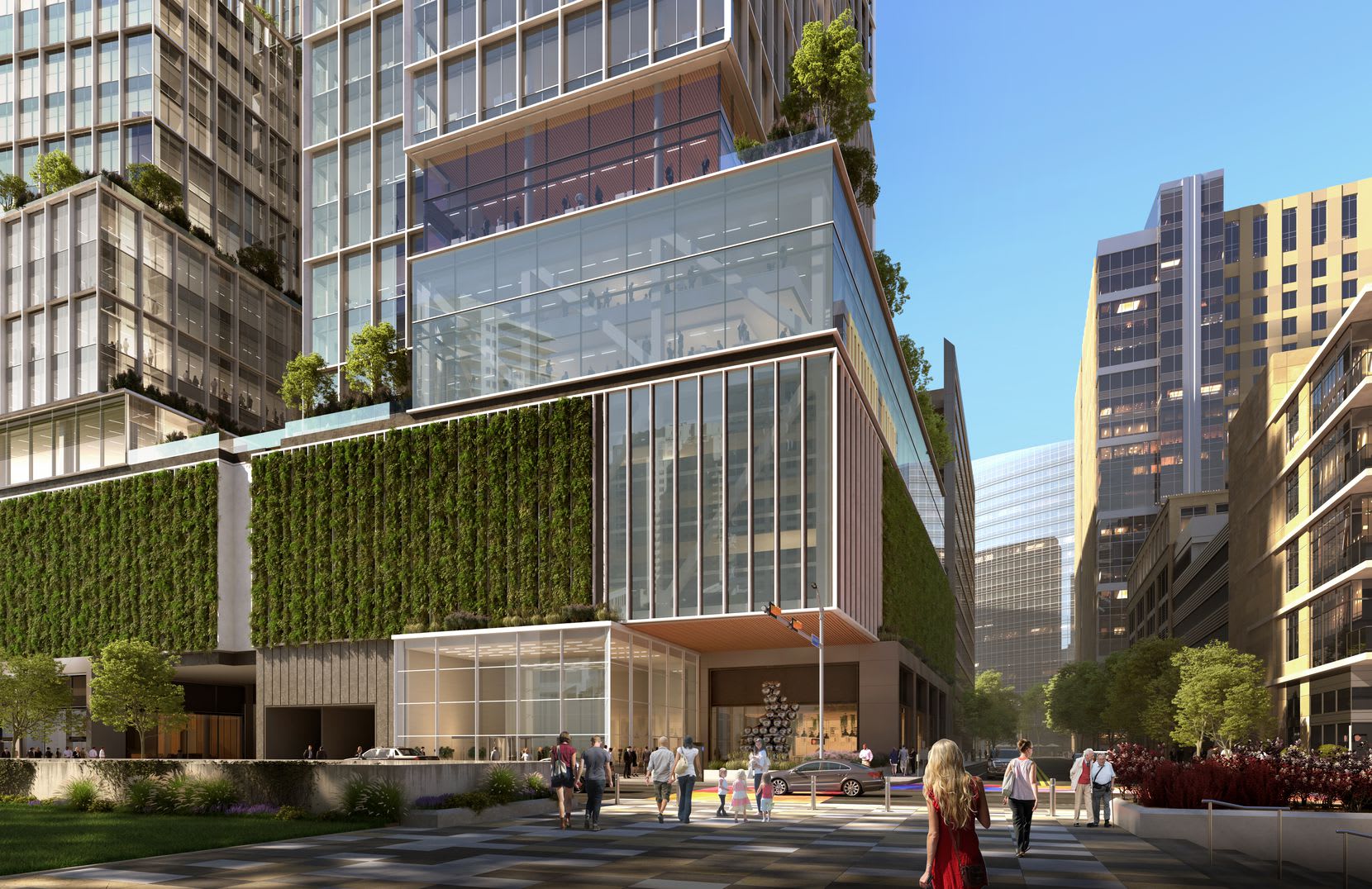 The new office tower would have about 8,000 square feet of ground floor retail.(Kohn Pedersen Fox)